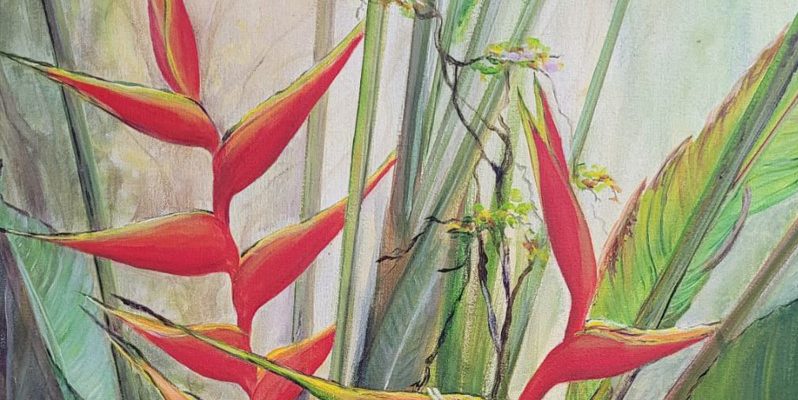 Daytrips within the wider Paramaribo area
After families have moved here and when they're more or less settled in, the question I get asked the most is: what can we do here in the weekends? What are our options? In this article, I will give you an overview of some of our favorite daytrips. Of course there is lots more to explore, but these are our 'tops':
A is for address.
W is for the website (if available).
T is for a link to Tripadvisor.
FB is for the name that is used on Facebook (FB being the main source of information in SU; the FB pages are most likely best updated).
Peperpot
We visit Peperpot Nature Park often: for an afternoon stroll, for a full day of off-track hiking or just for a cold beer and a nice glass of wine at their Boutique Hotel. Peperpot is home to a lot of wildlife: you will encounter monkeys, insects, reptiles and if you're lucky a sloth. It's your jungle, very close to the city.
A: Hadji Iding Soemitaweg 32, Nieuw Meerzorg.
W: www.peperpotnaturepark.com (being developed).
T: https://www.tripadvisor.com/Attraction_Review-g7380307-d4235269-Reviews-Peperpot_Nature_Park-Meerzorg_Commewijne_District.html
FB: Peperpot Nature Park
Plantage Bakkie (with Museum Bakkie)
Highly recommended to visit museum Bakkie and the plantation on which the museum is located. Very rare and special items. Super hosts who give great explanation of and insight in the history of Bakkie, Warappa kreek and Surinames rich history and culture.
As Bakkie is the last inhabited village on the right side of the Commewijne River, you can either book a tour to Bakkie (see their FB and wesbite for options) or hire a boatsman for transportation to this unique location.
W: www.museumbakkie.com
T: https://www.tripadvisor.com/Attraction_Review-g15327700-d12971730-Reviews-Museum_Bakkie-Reynsdorp_Commewijne_District.html
FB: Bakkie Museum/Plantation Reynsdorp, Botanical, Commewijne, Suriname
Neotropical Butterfly Park
Impressive and highly educational: you can get a tour through the breeding facilities and stand in an enclosure where you will be surrounded by heaps of blue morpho butterflies; amazing!
A: Lelydorperweg 127, Lelydorp.
W: www.butterflyparksuriname.com
T: https://www.tripadvisor.com/Attraction_Review-g3493733-d2734154-Reviews-Neotropical_Butterfly_Park-Lelydorp_Wanica_District.html
Paramaribo Zoo
Suriname's only zoo! Mainly Surinamese animals.
Keep in mind: Paramaribo Zoo serves as an important rescue center as well.
A: Spathodelaan Sawarienotelaan
W: http://www.paramaribozoosuriname.sr
T: https://www.tripadvisor.com/Attraction_Review-g294082-d2272400-Reviews-Paramaribo_Zoo-Paramaribo_Paramaribo_District.html
FB: Paramaribo Zoo
Plantage Frederiksdorp
Frederiksdorp is a former coffee and cacao plantation and the first project, outside of Paramaribo, to be placed on Surinames Monumental Heritage list. It's not too far up the Commewijne River and most certainly worth a visit.
W: http://www.frederiksdorp.com
T: https://www.tripadvisor.com/Hotel_Review-g13273130-d12695848-Reviews-Plantage_Resort_Frederiksdorp-Leonsberg_Paramaribo_District.html
FB: Plantage Frederiksdorp
Palmentuin & Waka Pasi
T: https://www.tripadvisor.com/Attraction_Review-g294082-d447475-Reviews-Palmentuin-Paramaribo_Paramaribo_District.html
Fort Zeelandia (closed on Saturdays)
A: Abraham Crijnssenweg 1, Paramaribo
W: http://www.surinaamsmuseum.net
T: https://www.tripadvisor.com/Attraction_Review-g294082-d447476-Reviews-Fort_Zeelandia-Paramaribo_Paramaribo_District.html
FB: Fort Zeelandia, Paramaribo
Fort Nieuw Amsterdam
A: Wilhelminastraat, Commewijne
T: https://www.tripadvisor.com/Attraction_Review-g1202804-d2327055-Reviews-Fort_Nieuw_Amsterdam-Nieuw_Amsterdam_Commewijne_District.html
Please send us an email when you recommend a certain place that deserves to be mentioned in this article.